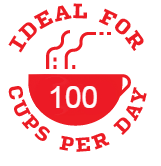 Gaggia Milano has created a new, fully-automatic coffee machine, La Brillante. It is an aesthetically appealing model with an innovative and polished design, which embraces the latest technology to offer top performance in a compact footprint.
Gaggia Milano's pursuit of innovation through advanced technological solutions means that with La Brillante, coffee shops, small hotels, bakeries and consumers can enjoy the benefits of a highly efficient, reliable solution, which is perfectly in step with the times.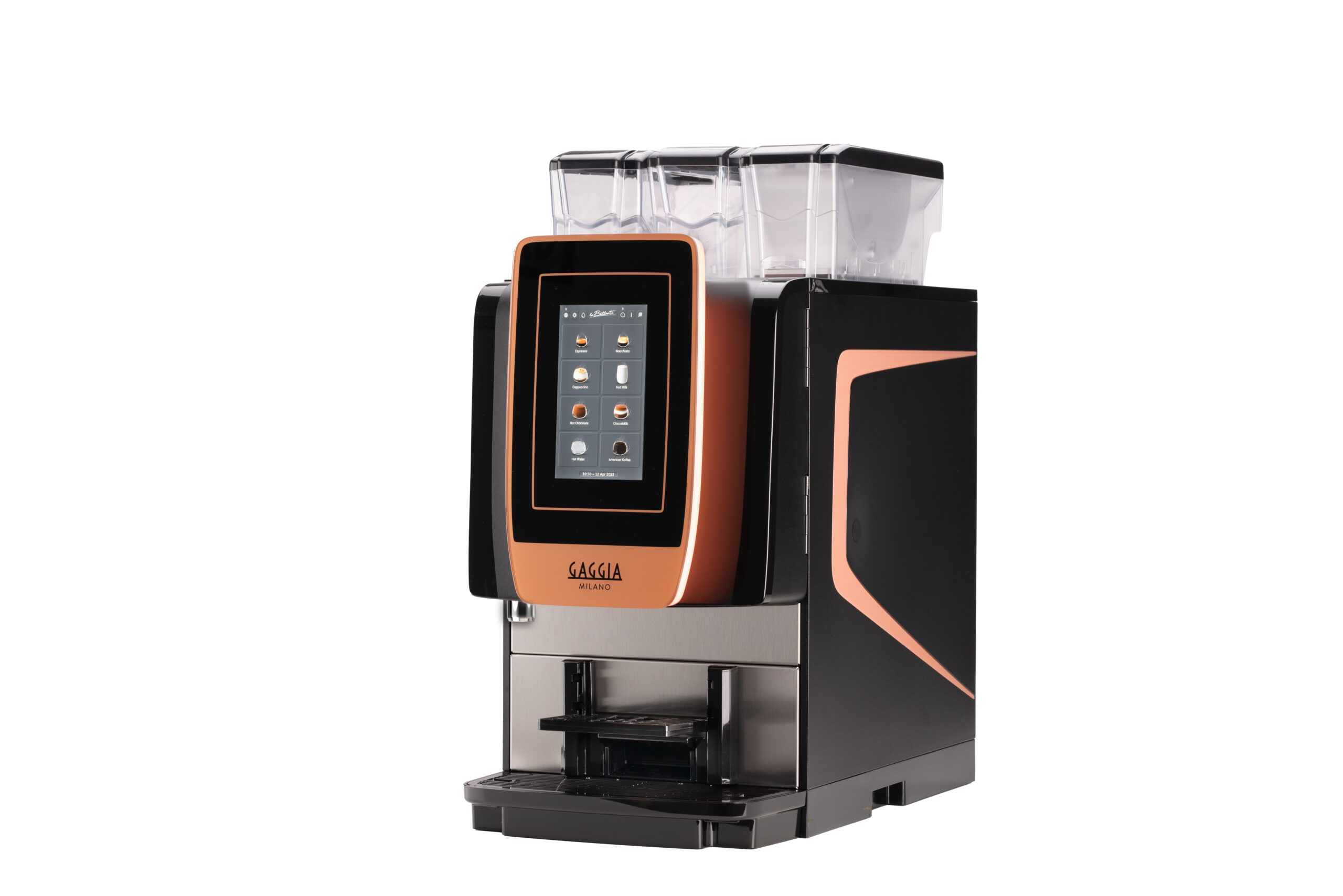 Available to rent
for €180 plus vat per month
Available to lease purchase
from €153 plus vat per month
As demonstrated by the transparent hoppers, allow customers to appreciate the freshness of the ingredients, the innovative design of La Brillante puts the spotlight firmly on in-cup quality.
The new machine stands out primarily for its ability to create a positive and enduring impact on customers, enhancing their experience through its design, user-friendly touchscreen interface, customizable drink options, direct selection, energy-saving mode, and multiple language choices.
| | |
| --- | --- |
| Width | 308 mm |
| Depth | 570 mm |
| Height | 629 mm |
| Weight | 29 Kg |
| Voltage | 230-240 V/ 50-60 Hz |
| Maximum absorbed power | 1900 W |
| Steam boiler | Yes |
| Hot water and steam boiler capacity | 0.5 litres |
| Coffee boiler capacity | 0.5 litres |
| Coffee brewer capacity | 16 gr |
| Beans hopper capacity | 0.6 Kg |
| Soluble canister capacity | 0.9 litres |
| Suggested output | 100 cups per day |
RGB LED frames
7-inch touchscreen
Up to 4 drink categories
Up to 8 selections per each page
User interface in Self-service mode
Advanced milk foamer PrimeMilk: adjustable foam from display
and programmable Plug&Play cleaning cycles
Energy-saving mode
Embedded Wi-Fi/Bluetooth connectivity
Wide LED-illuminated delivery area (16 cm),
with two cup holder levels
USB port