Coffee Machine Servicing
Why servicing is so important
Keeping things running just right…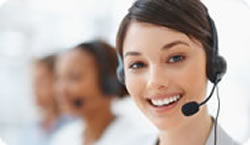 Running a successful business is about making sure everything is running as well as possible, we know that not everything works perfectly all of the time (unfortunately) but making sure that your coffee is pouring perfectly is a priority for all successful coffee businesses. The jigsaw of perfect coffee is:
Well trained staff
Good, fresh, well balanced coffee beans
A clean coffee machine inside (they're a bit like teeth; you only see the problems when the dentist goes looking and you need to address any problems before they become a real pain)
A well serviced quality coffee machine
At Watermark we can provide all four pieces of the jigsaw as we offer a complete and total coffee solution; being able to provide a comprehensive 7 day service solution is central to this. We undertake to give you straight answers in terms of providing a service solution, staff training or coffee machine replacement. We don't take shortcuts and we offer solutions that represent the best use of your money.
The cost of servicing should be looked at from the perspective of the cost of poor quality coffee served and the effect that his has on repeat business. Like any piece of equipment that is central to your business performance, your coffee machine needs to be meticulously cleaned daily and serviced regularly.
If you have a busy, thriving location then get your coffee machine serviced more regularly so that you can build on the success.
If your coffee machine is starting to show signs of age then replace before it starts to give you trouble.
If the cap ex budget doesn't allow for this then a range of coffee machine rental options are available as well as ex rental machines are available to purchase.
Either way you don't have to put up with substandard coffee.