Coffee Machines Available to Rent & for Sale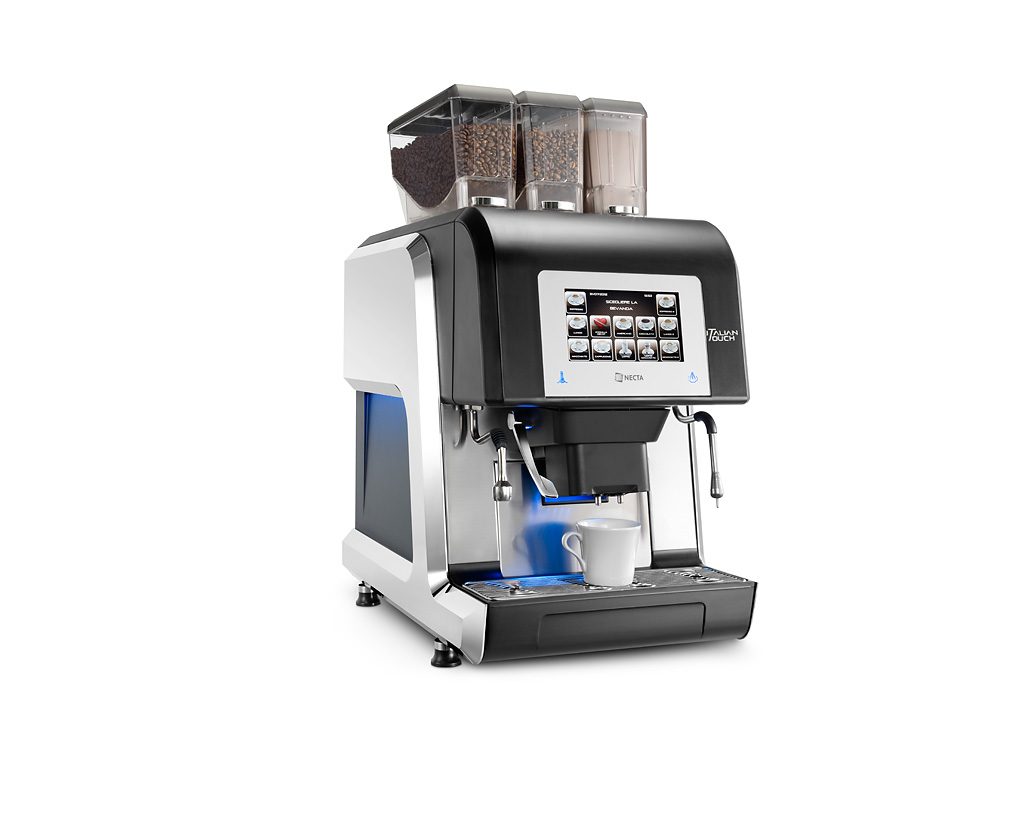 200 Cups a Day
Automatic
Necta
Office Coffee
Rental & Sale
The Gaggia Concetto Evo is a fully-automatic fresh ground bean-to-cup espresso and cappuccino coffee machine suitable for locations serving an average of 200 cups a day.
Benefits of Renting Coffee Machines
Preserve Cashflow: No requirements for capital outlay but you get a brand new top of the range coffee machine.
No Servicing Costs: Servicing every 9 months is included in the monthly rental cost.
Replace with a Brand New Coffee Machine Every 2 Years: You can avail of a new coffee machine every 2 years reducing the cost of unexpected downtime and the hassle that comes with this.
Tax Advantages: Payments are fully off settable as a tax deduction in the year they are paid – no deferment as with capital allowances.
Option to Purchase: Purchase at any time during the rental agreement and 50% of the rental pymants made will be deducted from the cost of the machine.