The Elite Machine
Mains fed Drinking Water Specialists
The Elite machine is the latest model in the mains fed drinking water system range. It is a direct chill system with cold and ambient (room temperature) water. Direct chill means that it does not keep the water in a reservoir within the machine but chills it as it passes through the unit from the mains water supply.
Rental or Sale Options:
The rental price for the Elite (Floor standing model) is €35 per month plus vat. The rental contract is for two years includes servicing every 9 months with warranty protection* for the period. A deposit of €75 is payable at the beginning of the contract. The machine may be purchased during the contract period for €950 plus vat less 50% of the rental payments made.
All equipment transactions include delivery, installation and training on site.
*Warranty dependent on usage within recommended volume of 300 waters per day and treatment for lime scale / descaling.
Accessories:
7oz Clear plastic cups available on request
Water filters available as required
How do we compare to our competitors?
The Water Cooler Systems can work out from €40-€50 per month. Average monthly saving of 50% or €25 per month!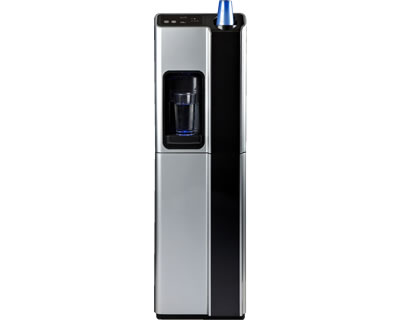 Elite Cold Water Specifications
---
Floor standing unit (w x h x d): 32.5cm x 106cm x 36.5cm
Power supply: 230Volts / 13 amp socket
We would request the mains connection and power supply is within 1 metre of the chosen location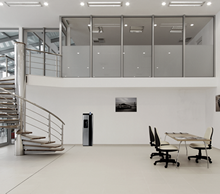 Benefits to using a Watermark Mains Fed Water System compared to a Water Cooler System
---
Ergonomically designed for any location
Less clutter with no bottle drums lying around
No strain on staff lifting heavy/ cumbersome water tanks
No storage space required
Simple connection to mains carried out by our experienced Engineer
The water tastes amazing!